News
 "70 years of Hetzendorf" - a jubilee showcase of the Fashion Institute of Vienna
 From Dec 1 until Dec 10, 2018, the Fashion Institute of Vienna hosted a big retrospective of its 70years old existence, showcasing work of current students and alumni, including work of Sophie Skach. Pieces of her early collections were exhibited amongst other mens womenswear as well as artefacts. Selected pieces were from her 2008 graduate collection "Ode To Rene Descartes", her 2011 spring collection "Dorian Gray Discovers Natural Science", and a piece that was designed for a national competition and that won a design award.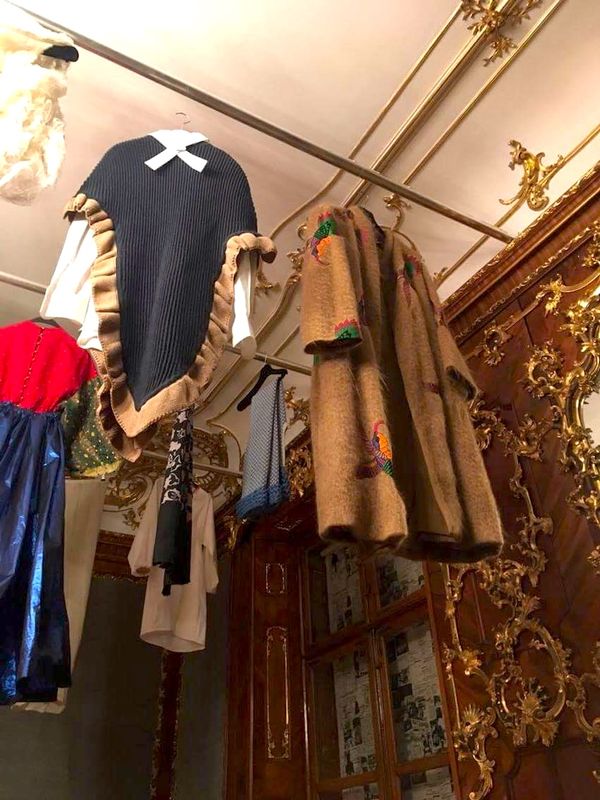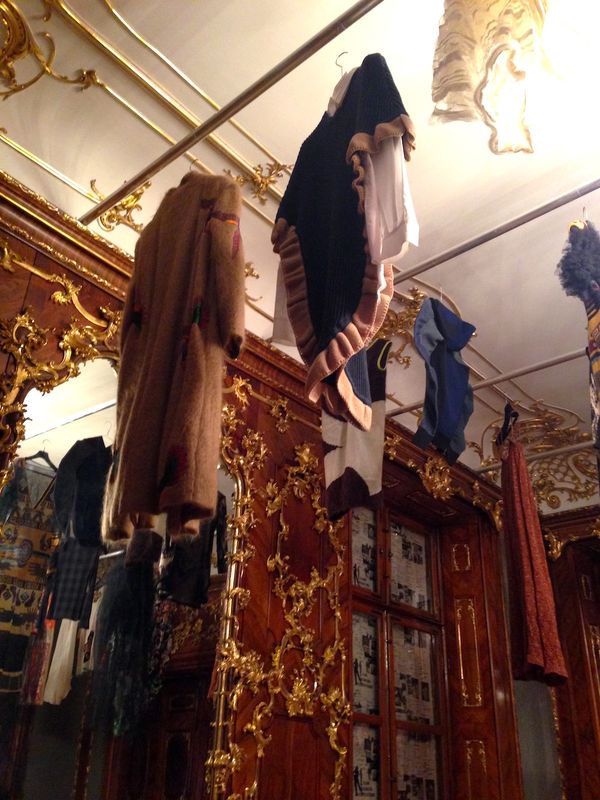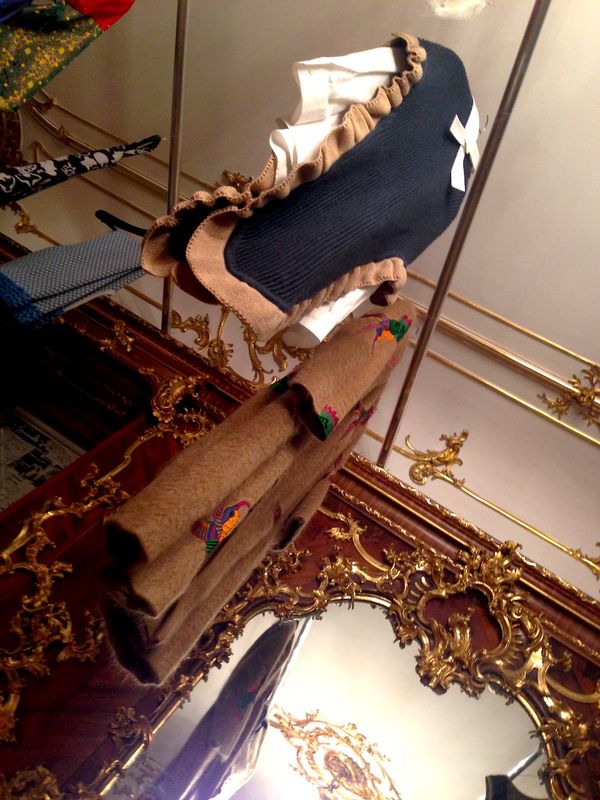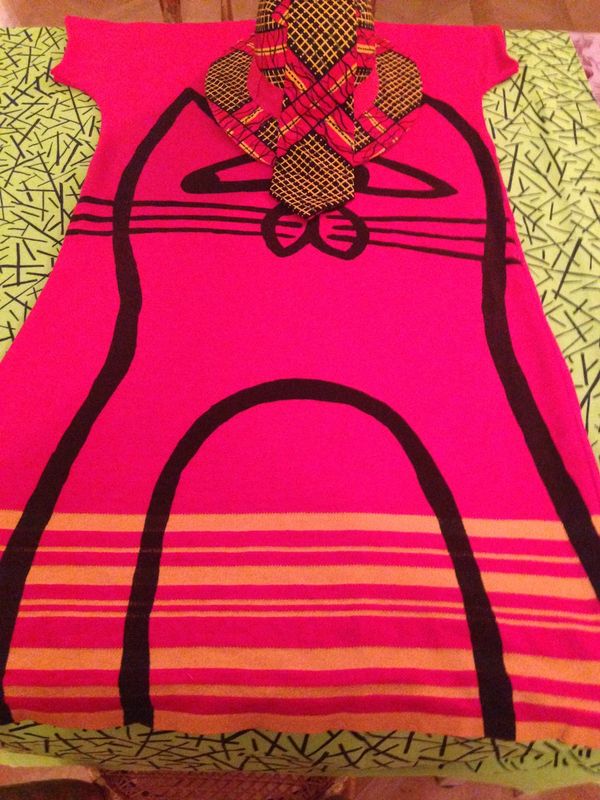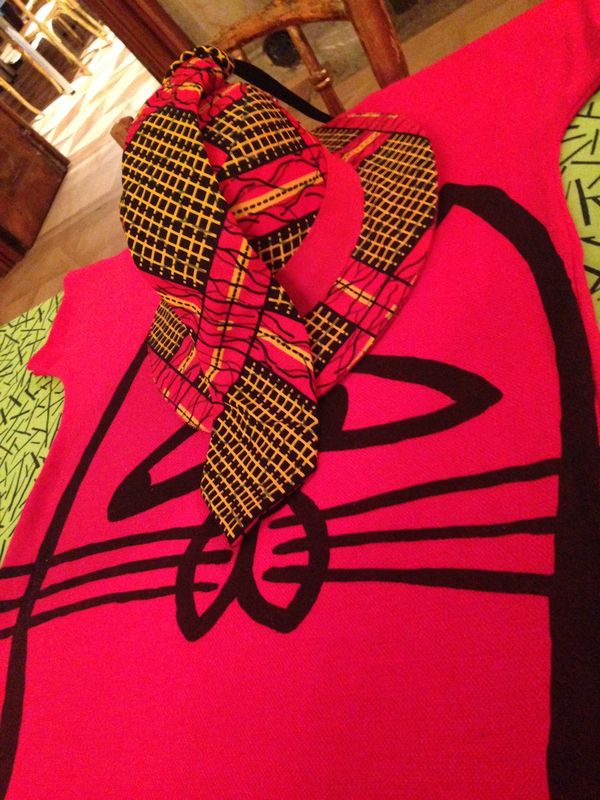 TALK AT TAKE: Whistling Jackets and Sensing Chairs
In addition to the interactive installation "Text und ilien. /or: Text and iles", Sophie Skach is giving a seminar talk about the technology behind this collaborative exhibition piece, presenting some of her research on electronic textiles and smart fabrics. Examples include whistling jackets, sensing chairs and other recent experiments deriving from this fast growing domain.
The seminar will take place during the Take Festival in central Vienna, on April 29th at 6.30pm in the central Hall of the festival venue "Alte Post" in 1010 Vienna.
Here's a teaser for the talk in german:
Stichwörter wie Soft Robotics und Smart Fabrics finden in unserer Gesellschaft immer größeren Platz. Aber was bedeuten diese Begriffe? Wie integriert sind sie bereits in unserem Alltag? Und wer kümmert sich eigentlich darum? 
Beantwortet und erklärt wird dies von Sophie Skach, die die beiden Bereiche des Modedesigns und der Computerwissenschaften durch interdisziplinäre Forschung zusammenbringt. Sophie Skach kommt aus der Mode, die sie seit zehn Jahren mit Mathematik, Naturwissenschaften und neuerdings auch mit interaktiven digitalen Technologien verknüpft. Vom Studium der Herrenmode und technischer Mathematik hin zu einem Doktorat in London, liegt ihr aktueller Fokus auf der Erforschung von Anwendungsbereichen elektronischer Textilien.
Basierend auf der Technologie, die in der interaktiven Installation "Text und ilien" verwendet wird, stellt sie dabei ihre eigenen aktuellen Forschungsprozesse vor und gibt gleichzeitig einen Blick hinter die Kulisse eines neuen Wissensgebietes.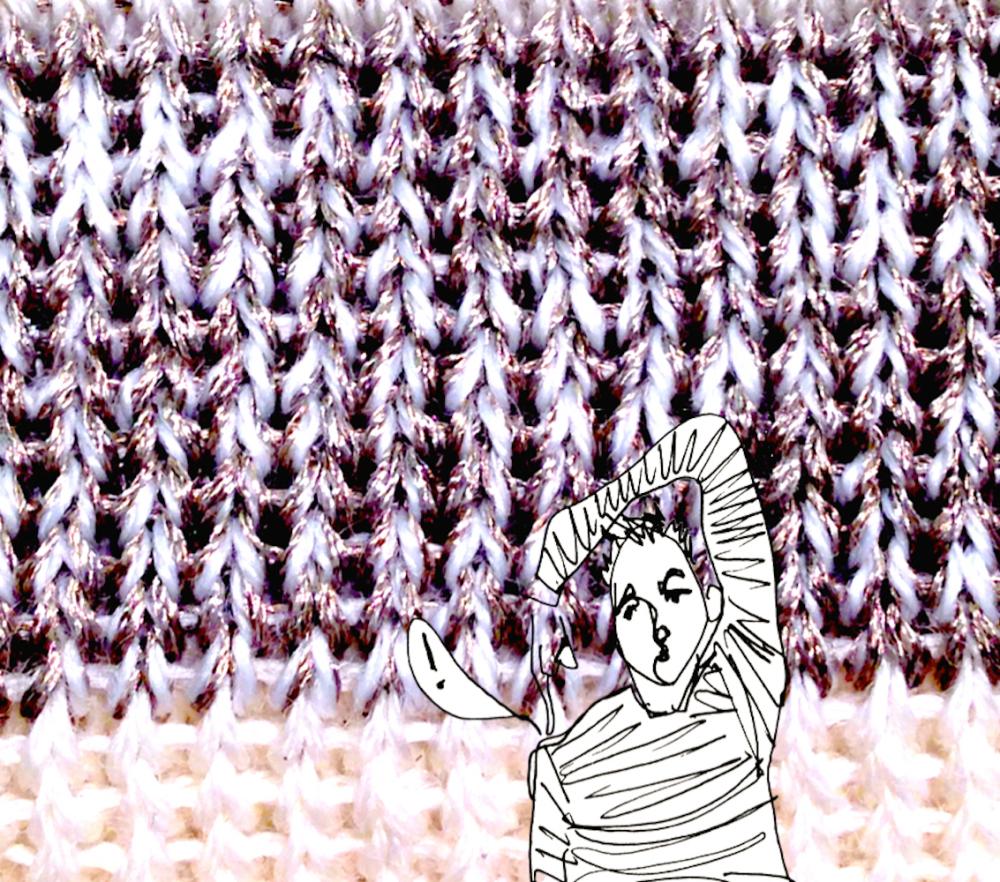 participation at TAKE FESTIVAL 2017
For Vienna's annual festival for contemporary fashion and art, Take Festival, Sophie Skach has teamed up with photographer and text artist Naa Teki Lebar to create an interactive fashion and lyric installation. This artwork presents the link between fashion technology and a prosaic intimate dialogue between two protagonists. The technology behind this installation allows visitors to touch the outfits and with thereby activate text particles to be performed. This is realised with capacitive touch sensors integrated in the textile surface of the garments. By touching different parts of the two garments, visitors can then compose their own story line, that is made audible.
The installation is called "Text und ilien /or: Text and iles" and will be exhibited from 25th until 29th of April 2017 in central Vienna (Alte Post, 1010).
The german press release and reads:
"Microchips als Geschichtenerzähler und zwei Pullover, die sich viel zu sagen haben.
Mit einer interaktiven Installation, die Kleidungsstücke als Interface zwischen BesucherIn und Kunstwerk präsentiert, werden hier auf mehreren Ebenen Intimitäten ausgetauscht. Durch Berührung der mit Sensoren ausgestatteten Textilien werden Textpartikel auditiv wiedergegeben, die nach und nach ein prosaisches Szenario vervollständigen.
Durch den Einsatz tragbarer Technologien und künstlerischen Handwerks sollen hier im wahrsten Sinne des Wortes Berührungsängste genommen und zu multisensorischen Erlebnissen eingeladen werden."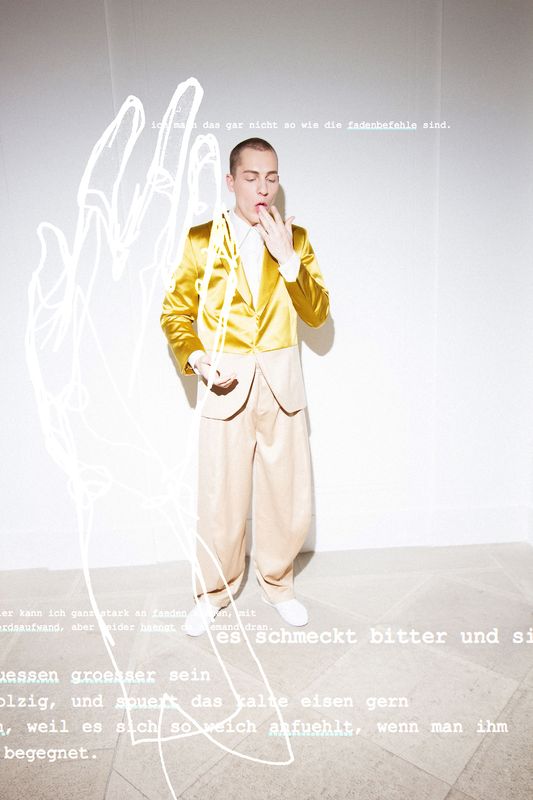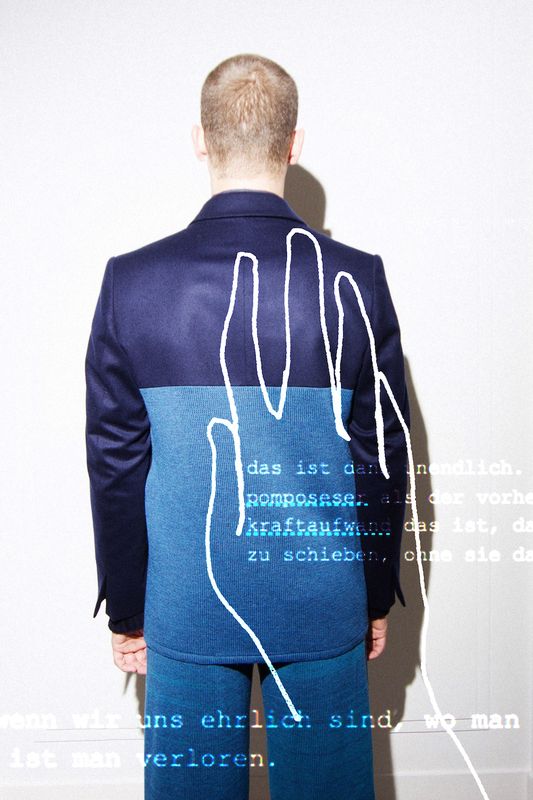 DIGITAL TURBULENCE editorial shoot in FWord Magazine
Editorial Shoot "Digital Turbulence" in F Word Magazine
Styling: Ria Poly
Photography: Xiaobo Fu and Maria Tzili at maps studios
Hair & Make Up: Rosita Di
Models: Brieu Morel and James Newhouse at Nevs Models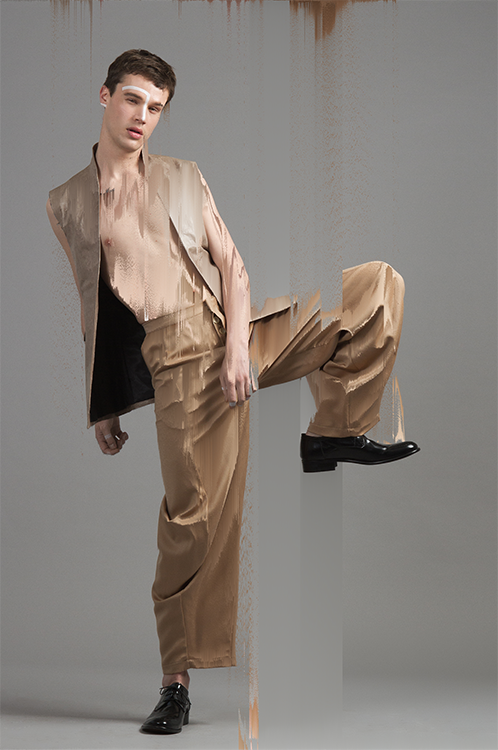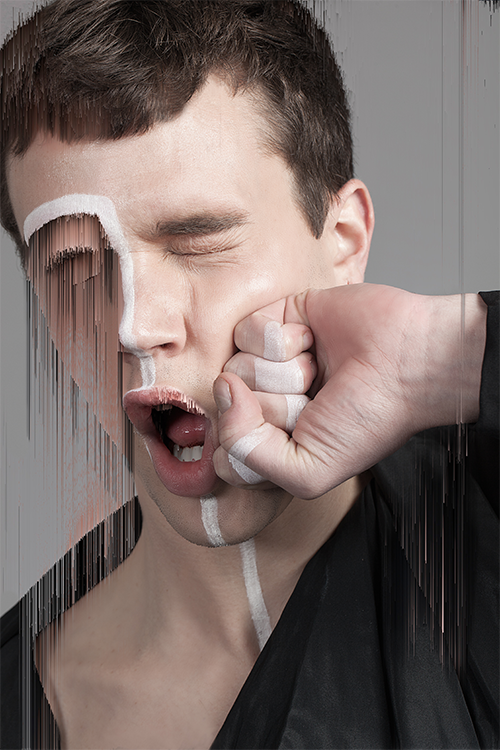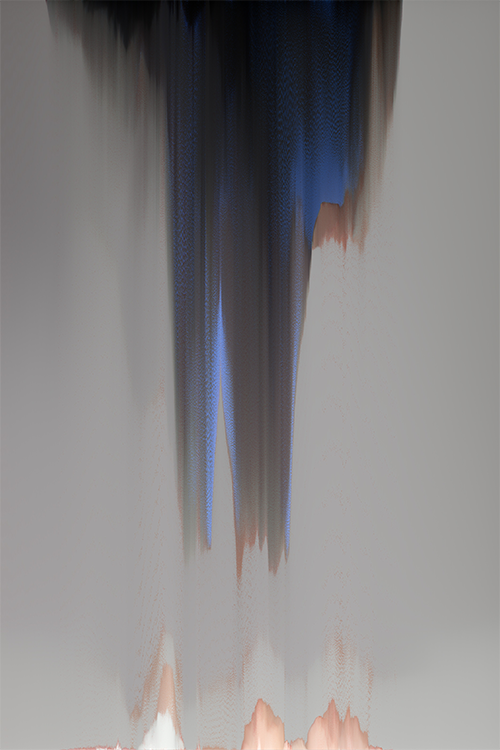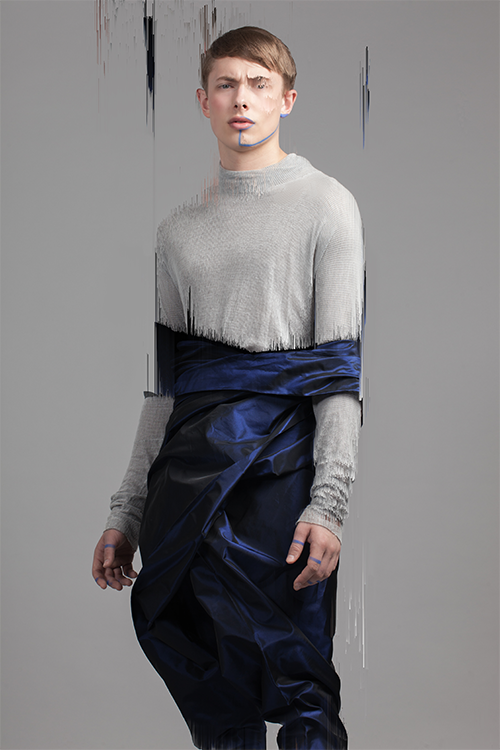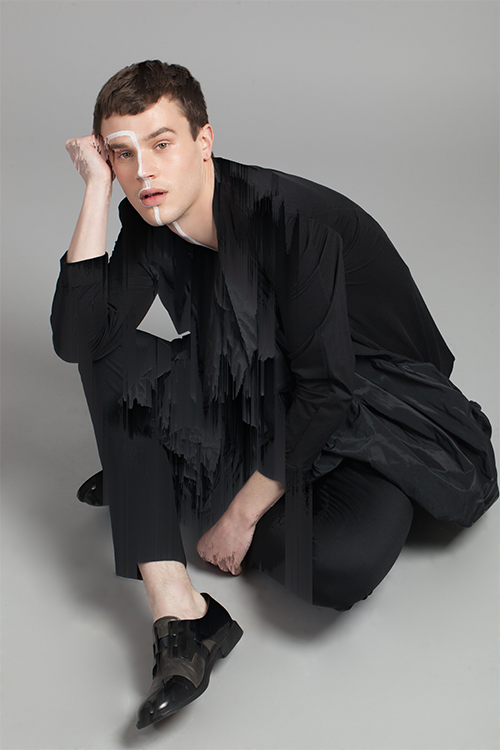 HISKIND Magazine Editorial Shoot
Editorial shoot with "club kid and fashion crowd favourite" Scotty Sussman aka That Girl Sussi
Styling and text: Darcy Rive
Photographer Danny Baldwin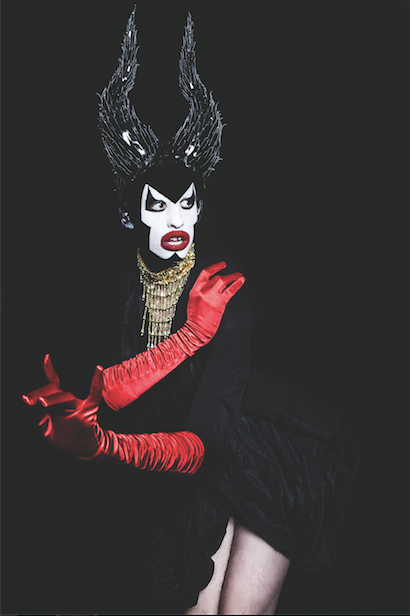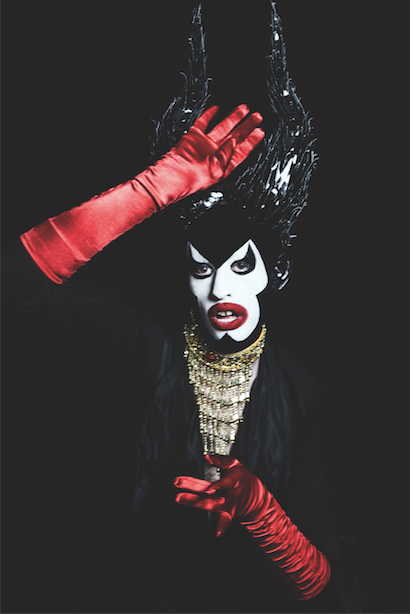 Editorial Shoot: Billy.
Photographer: Camille Garand 
Art direction: Natalie Jacob
HMUA: Katrina Gray (MAC Cosmetics) 
Model: Kacper (First model management)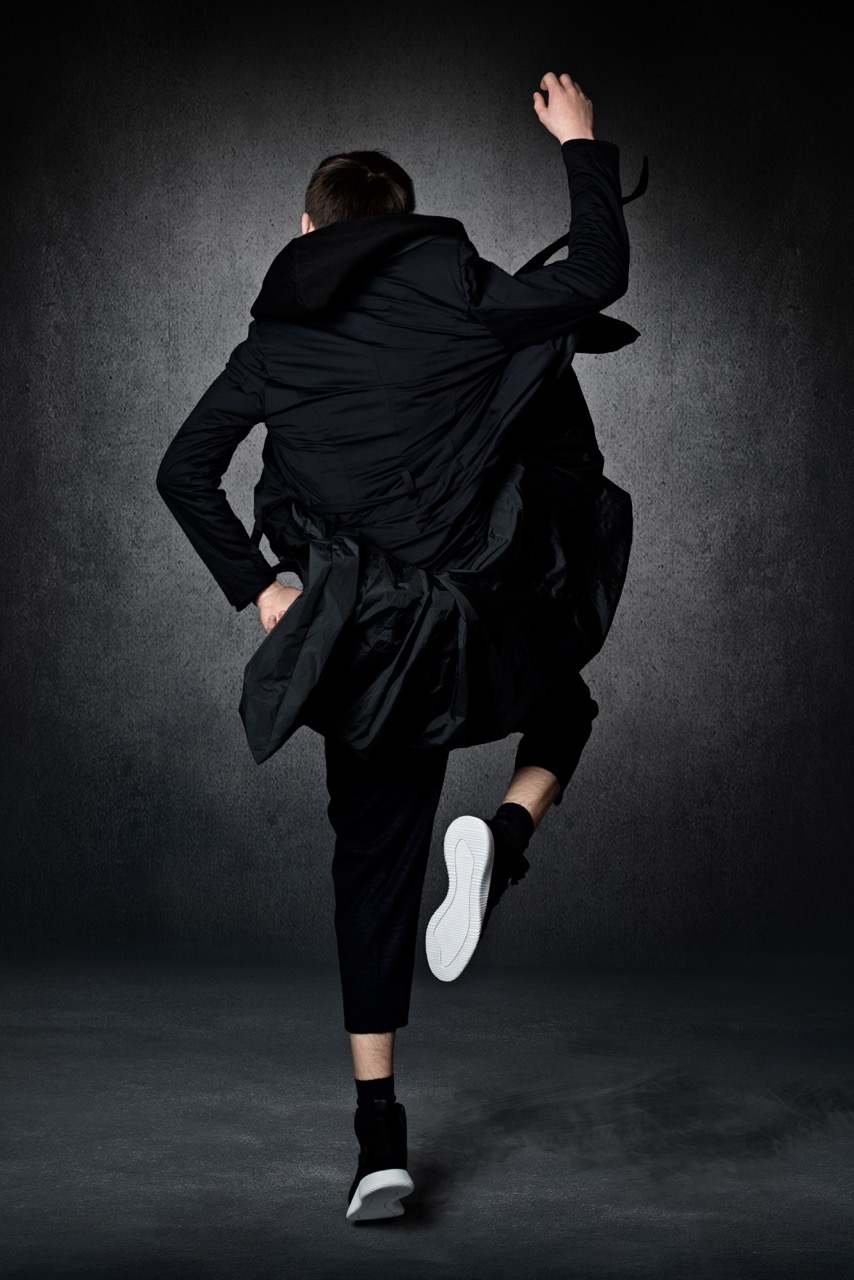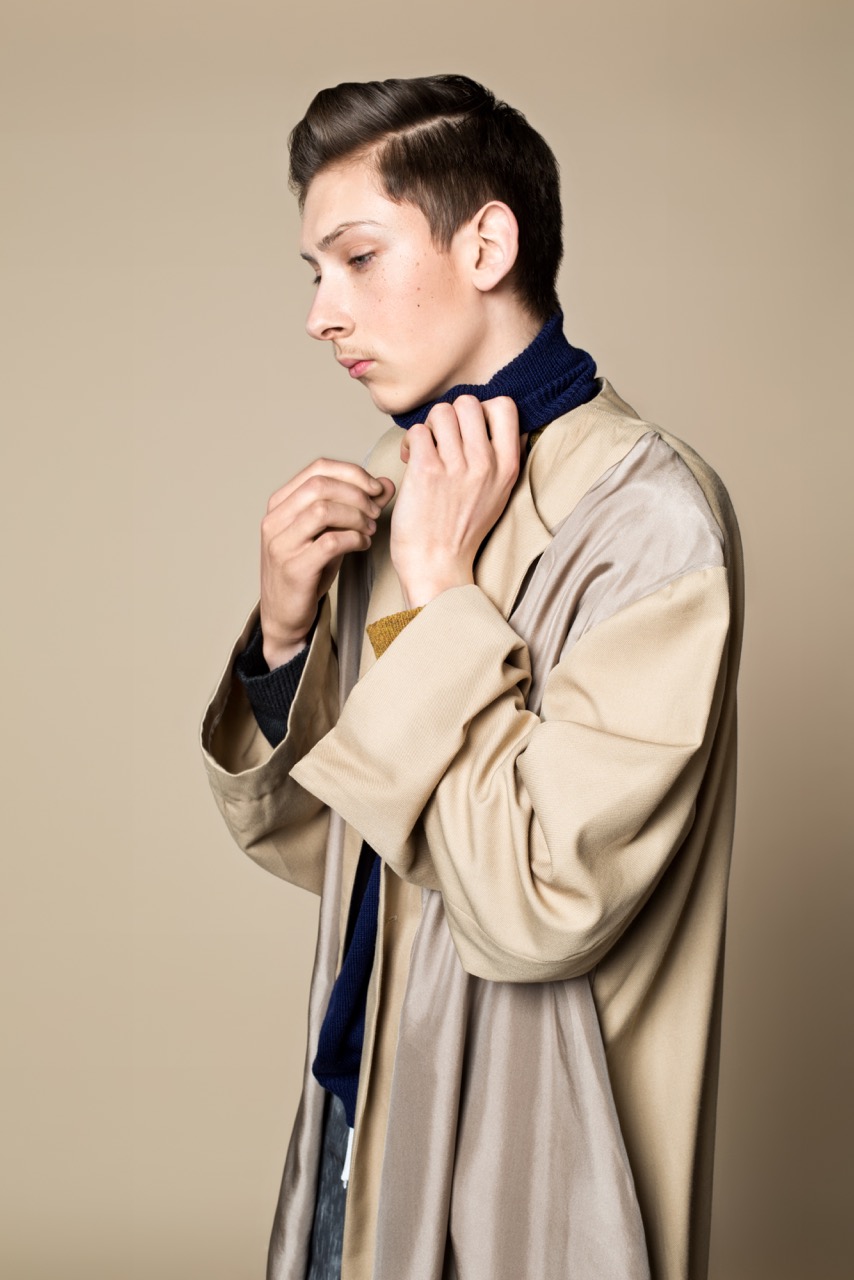 Lil Data in a Sophie Skach jacket
PC Music's Lil Data was wearing a golden silk suit from the AW14/15 collection when he was performing in L.A. in July.
more here: http://lildata.co.uk
images © Oh Dag Yo Photography 2016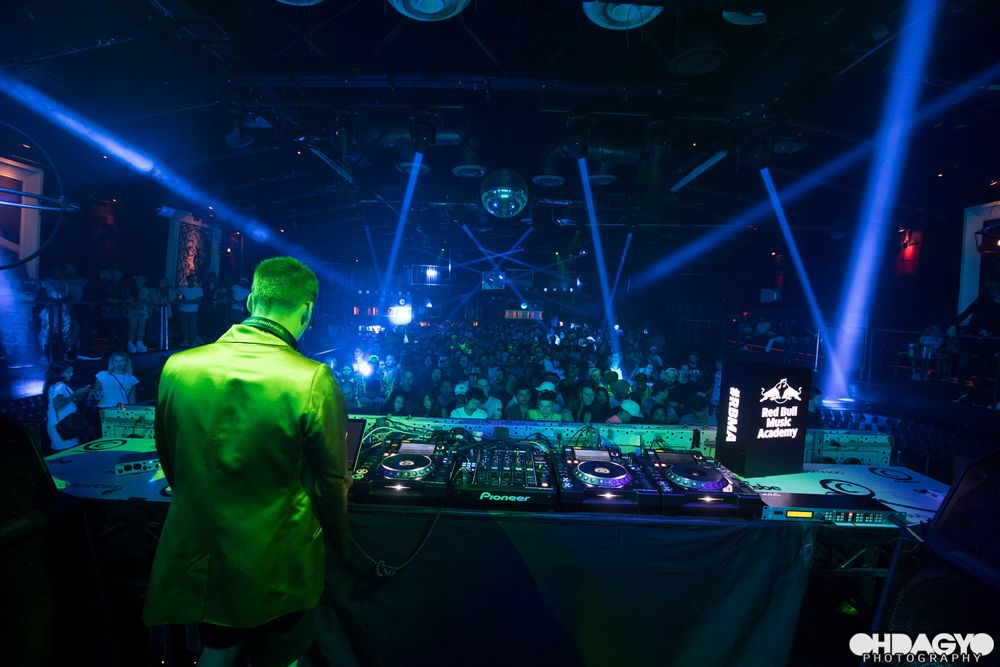 Vienna Awards for Fashion & Lifestyle 2016
Sophie Skach's new menswear collection will be presented at the Vienna Awards on May 23rd at the Austrian National Library in Vienna.
See some impressions of the campaign shoot by Inge Prader and Gerda Buxbaum: https://vimeo.com/158482908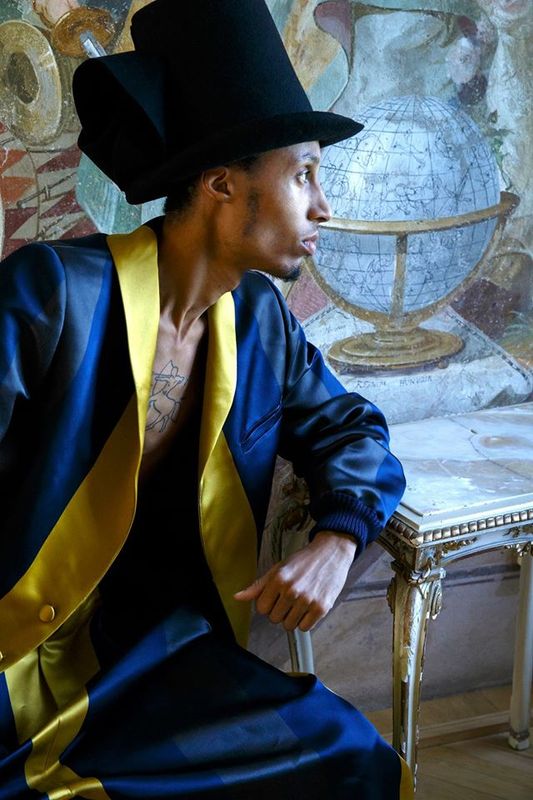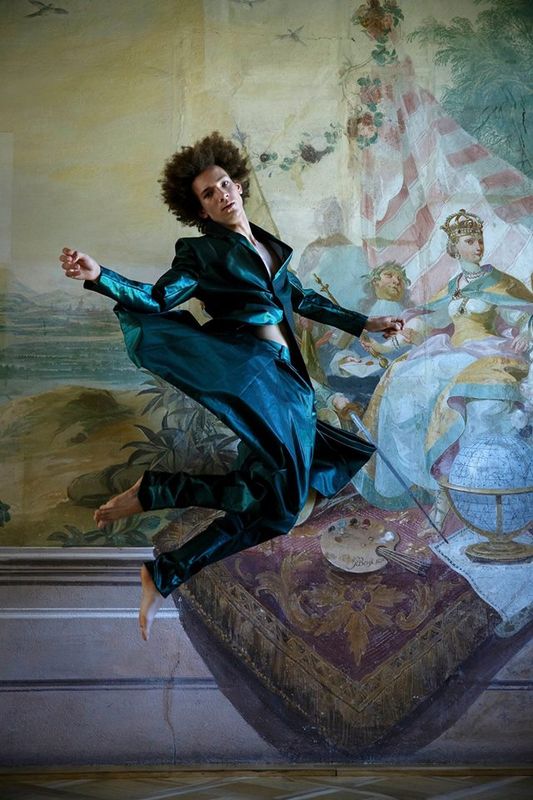 A Whistling Jacket
a traditional medium augmented by digital tehnology:
an interactive multimedia project: garments playing back sound via incorporated RFID technology. see the video here: https://vimeo.com/149461570
HEADWORK store opening in Knittelfeld
HEADWORK store opening in Knittelfeld: Just before the flagship store at the Vienna hauptbahnhof opened, there was another HEADWORK store opening in southern Austria, in Knittelfeld, for which Sophie Skach designed walls and lampshades.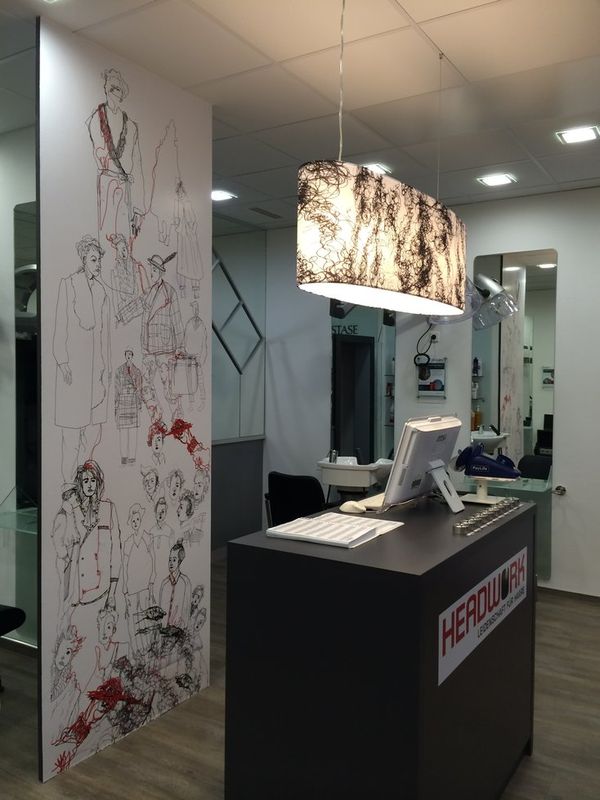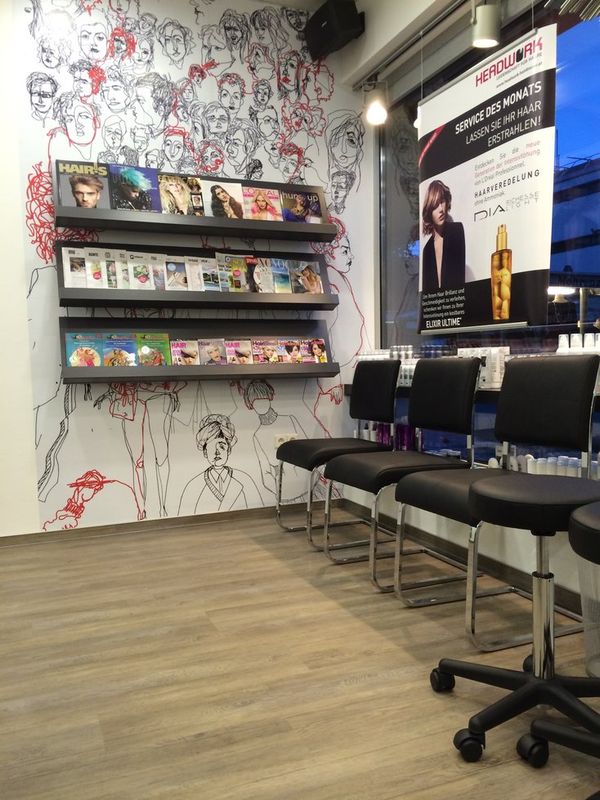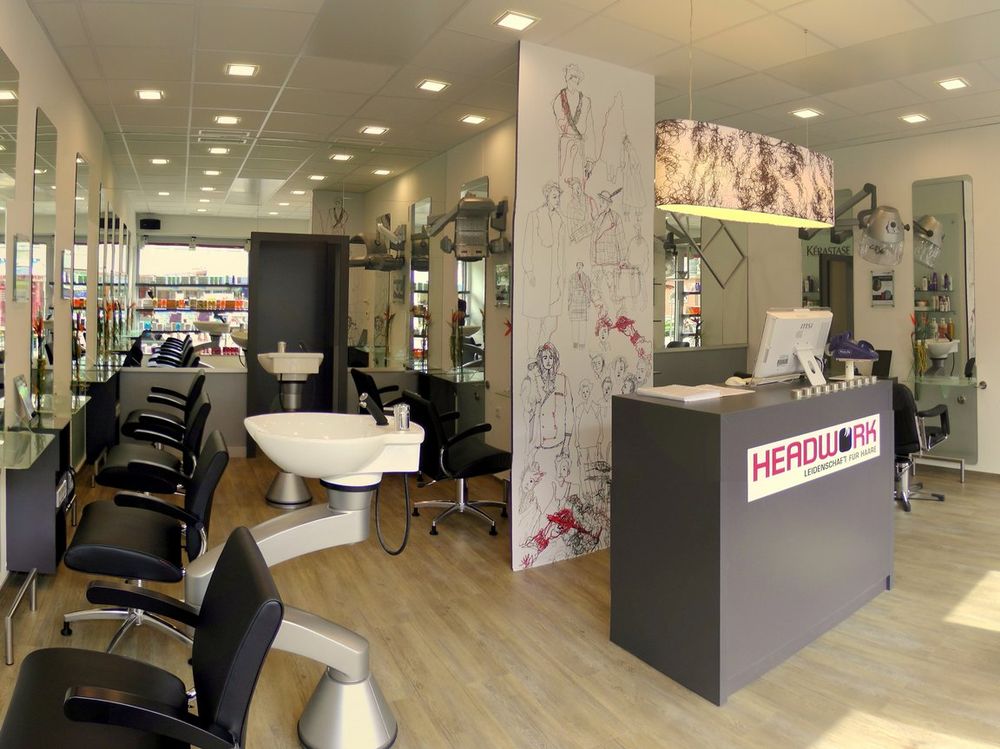 HEADWORK Flagship store opening: October 2014
HEADWORK Flagship store opening: October 2014, We celebrated the opening of the new Headwork hairdresser flagship store designed and hand painted by Sophie Skach at the Hauptbahnhof Vienna.see more info here: 
http://www.headwork-hairdresser.at/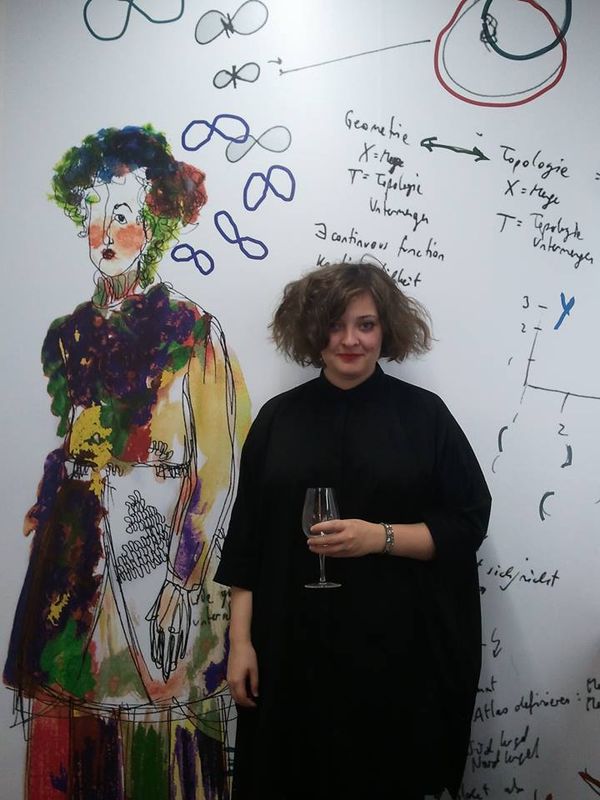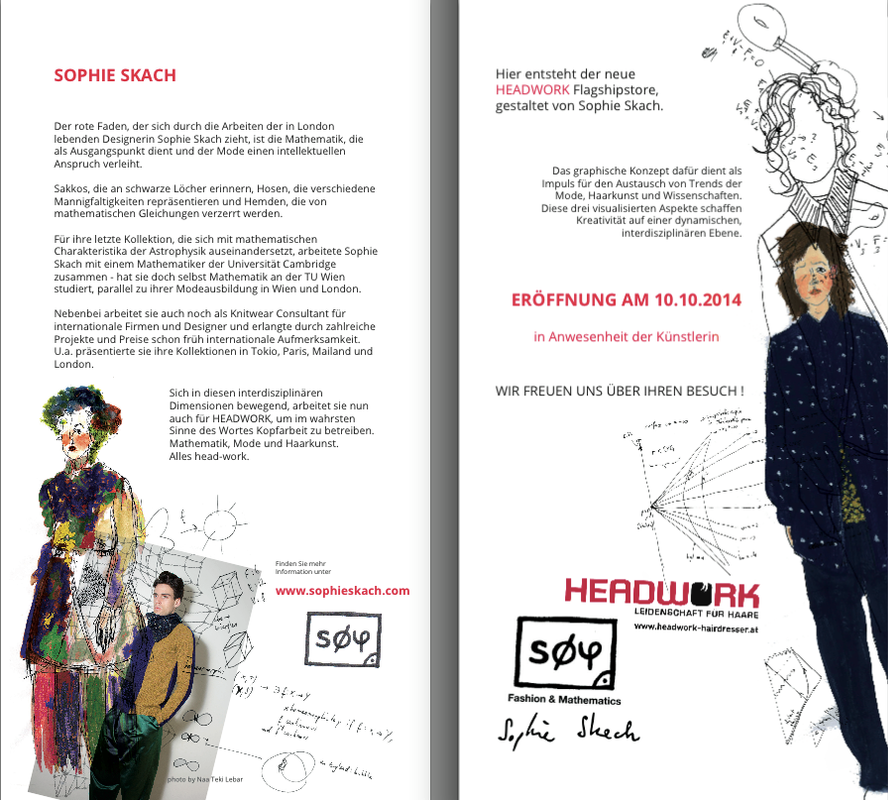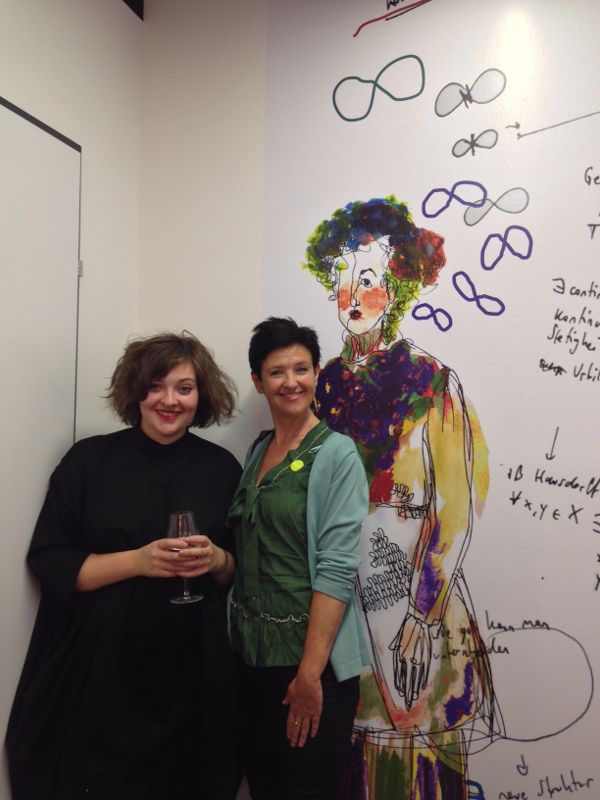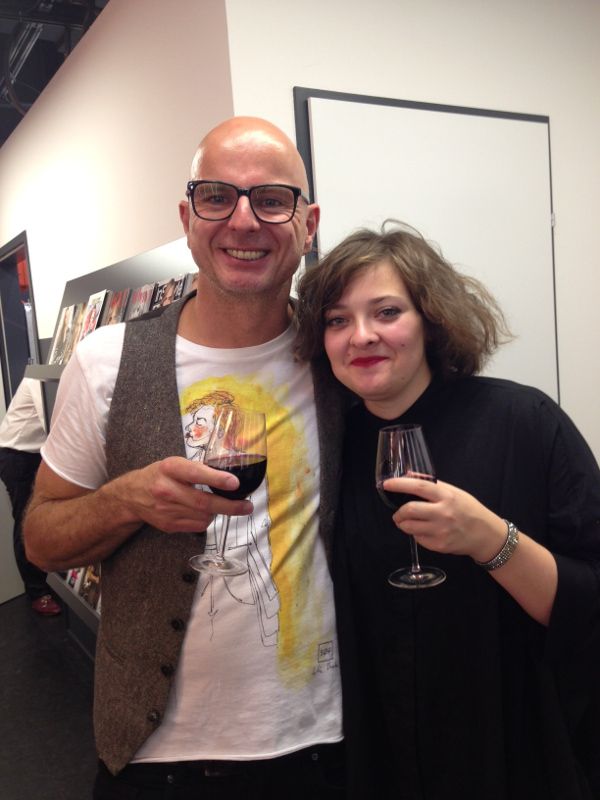 MA-MAN x The Dandy Lab
MA-MAN x The Dandy Lab: off schedule presentation of the a LCF menswear collective MA-MAN 15, hosted by The Dandy Lab.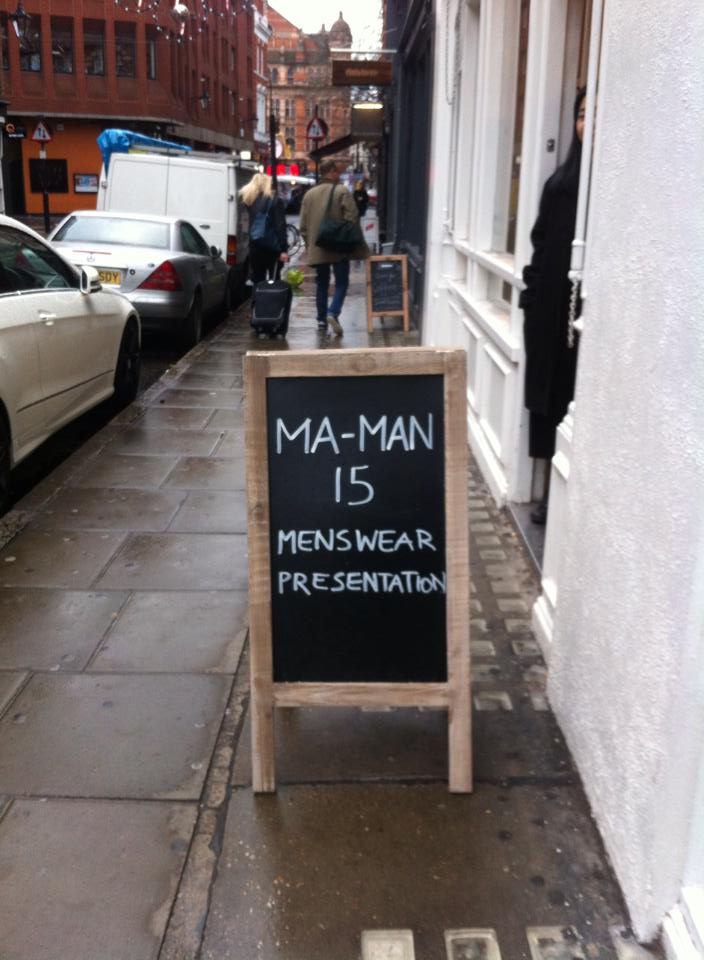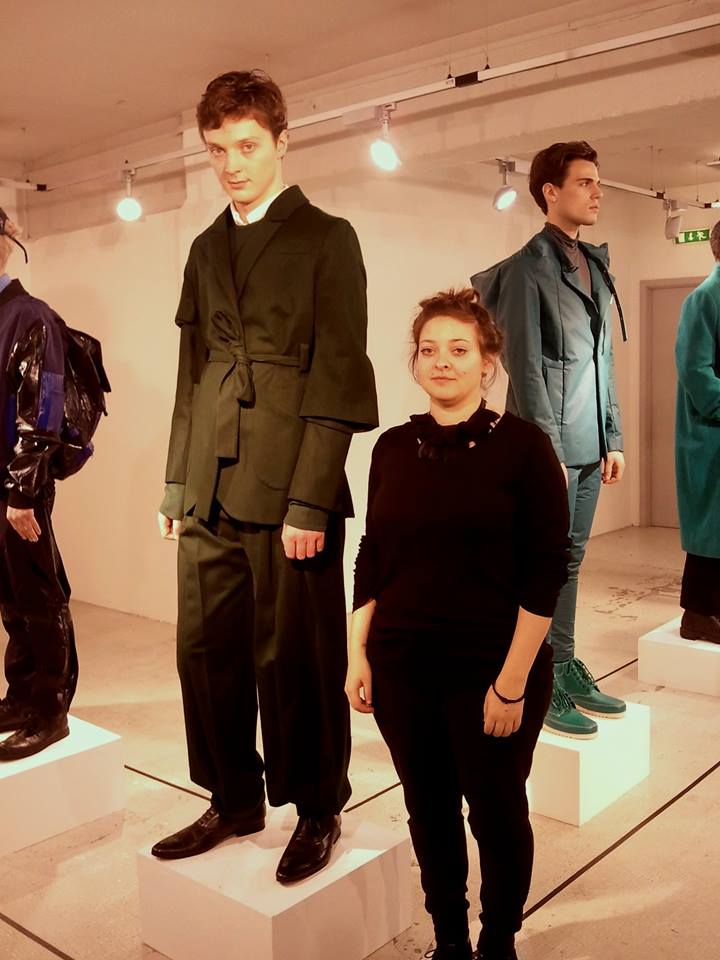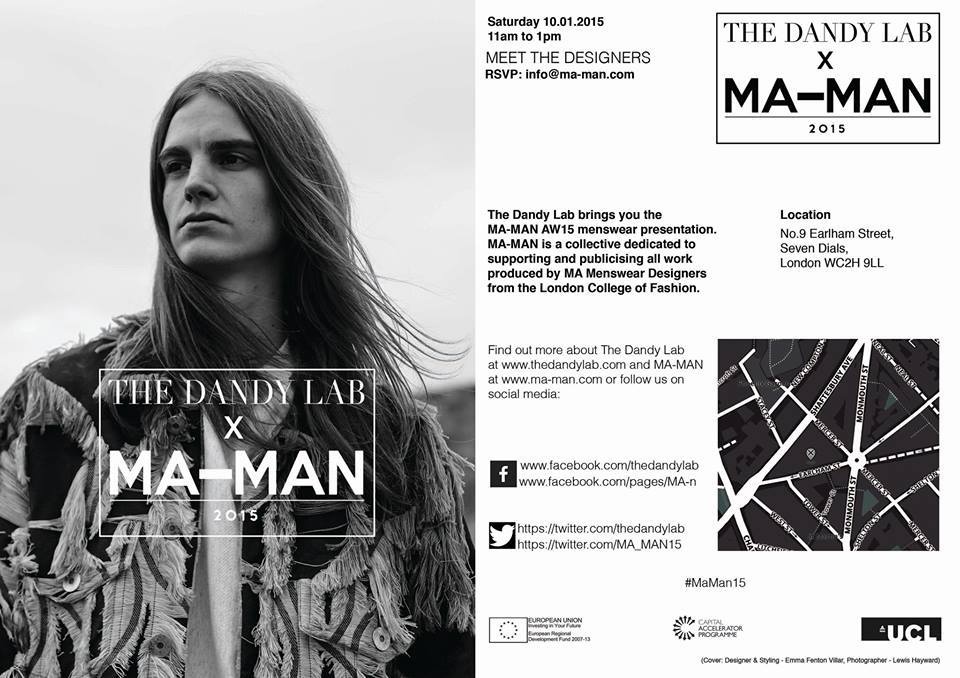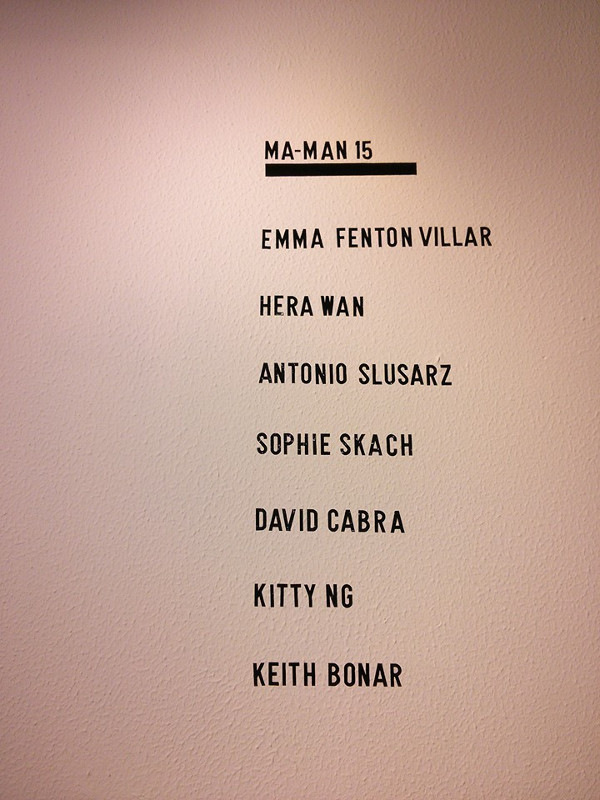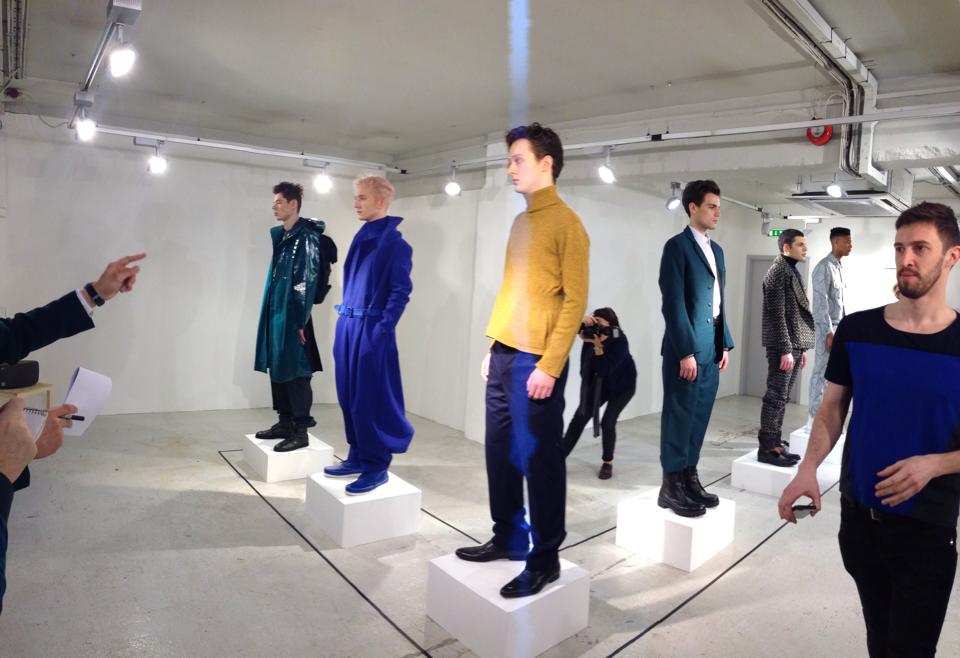 OLD TAT Magazine
OLD TAT Magazine: Backstage snapshots from the editorial shoot for Old Tat Magazine, issue 3. styling: Lucy-Isobel Bonner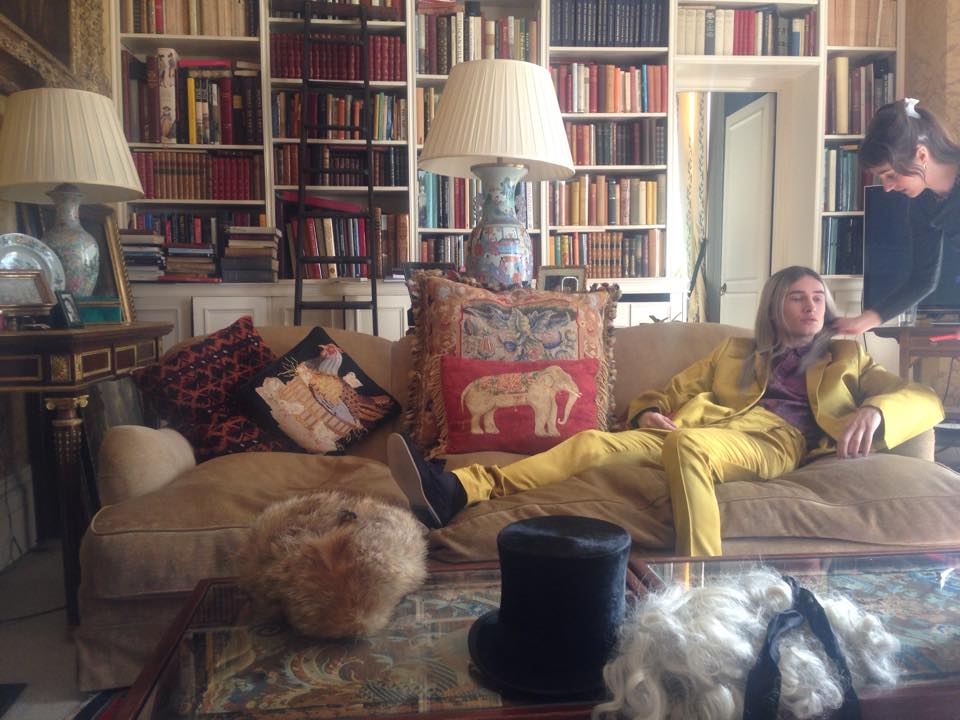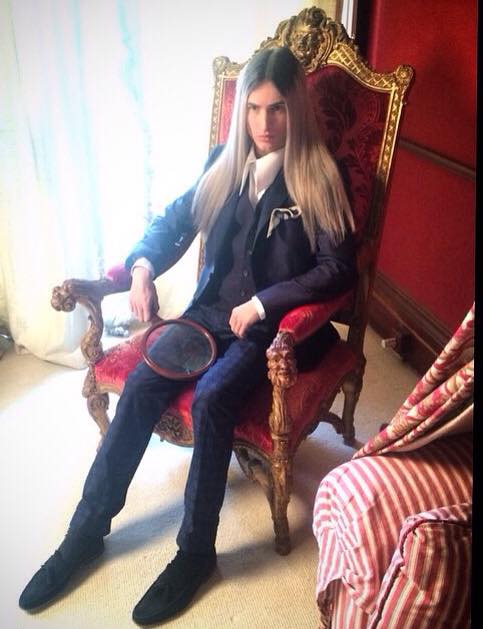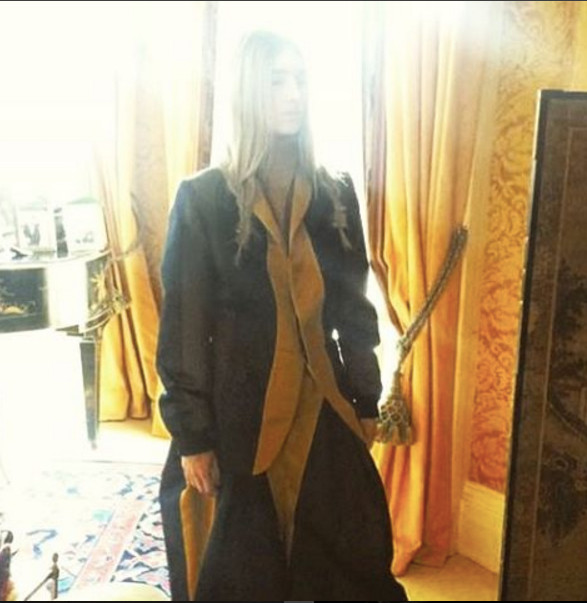 INTERNAL SHOW AT LONDON COLLEGE OF FASHION
AW 201415, From One To Many Geometries
11.12.13, John Princes Street, LCF
Curation: Darren Cabon
Photos © LCF, © Alexander Spang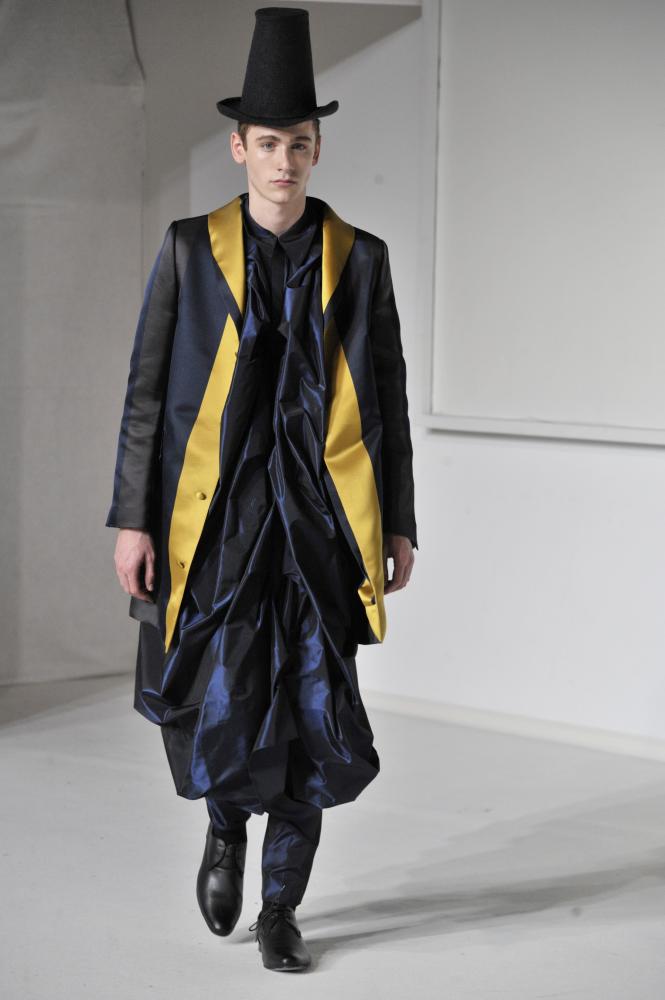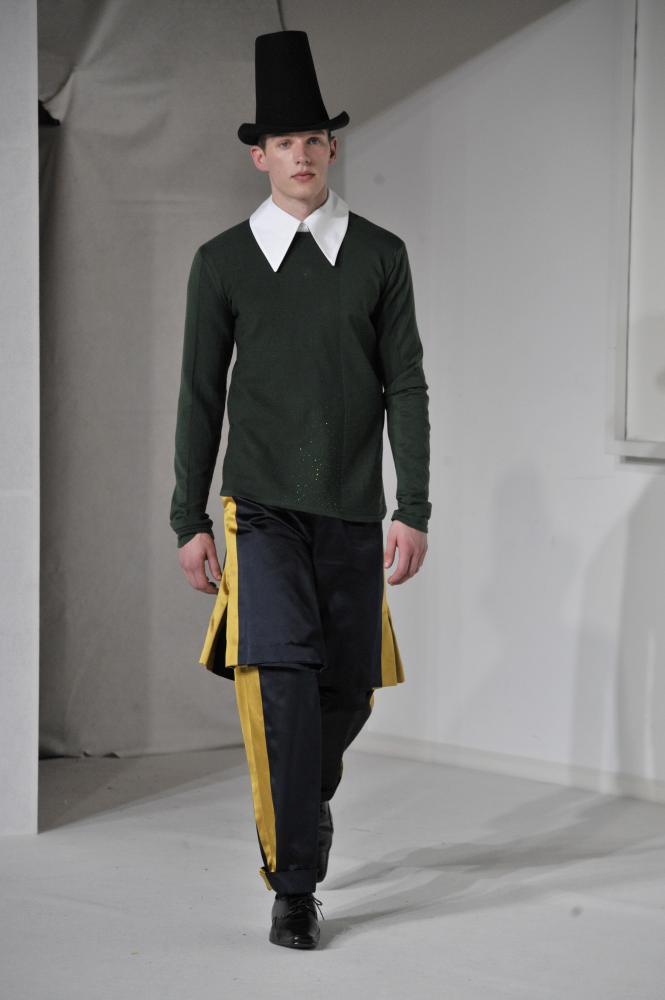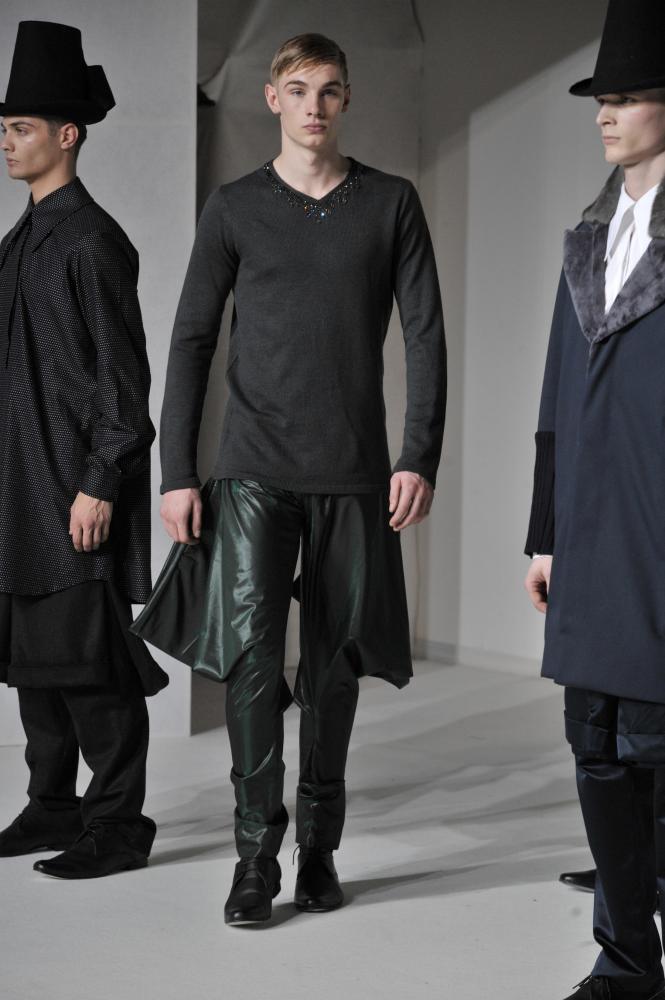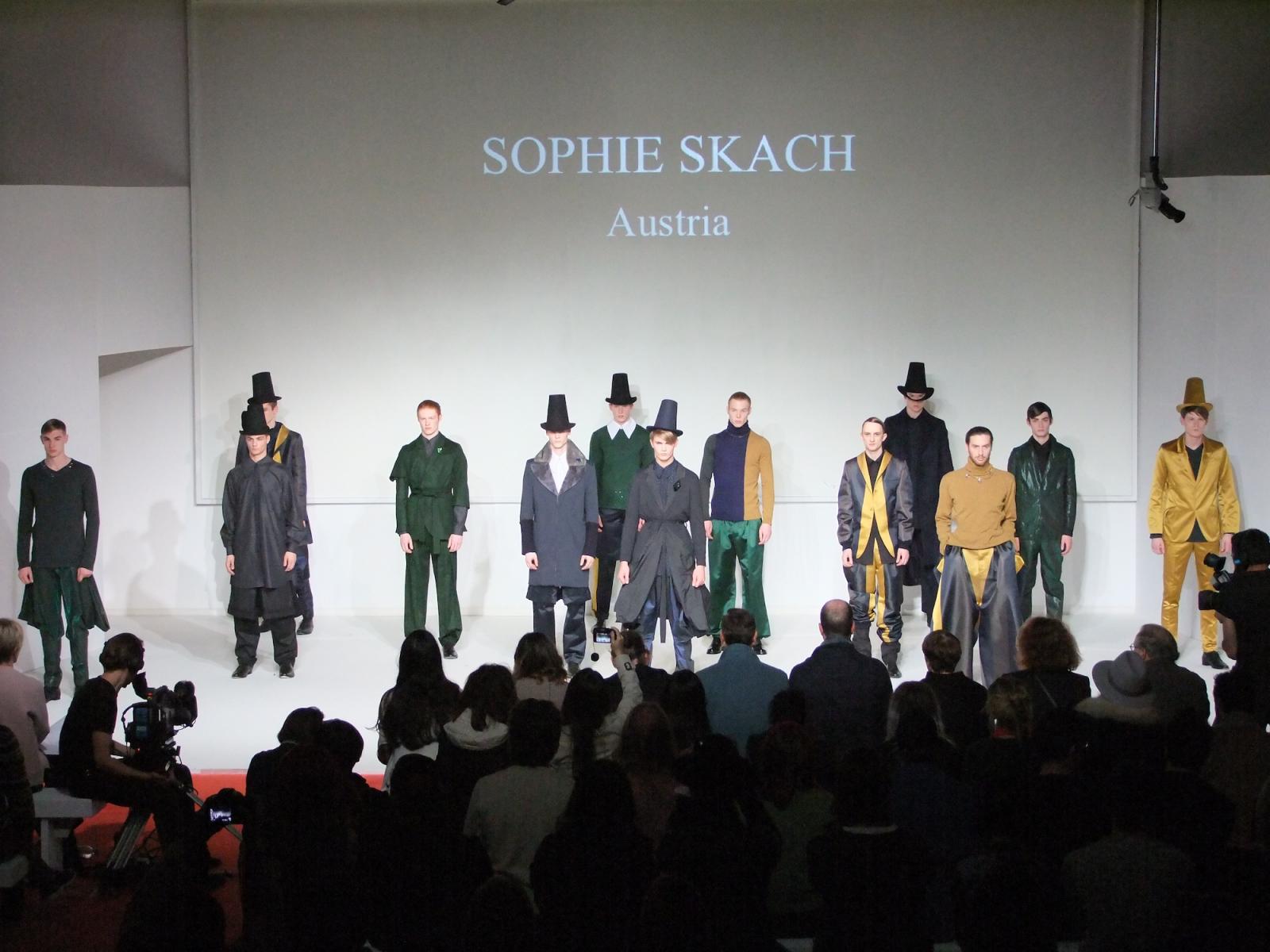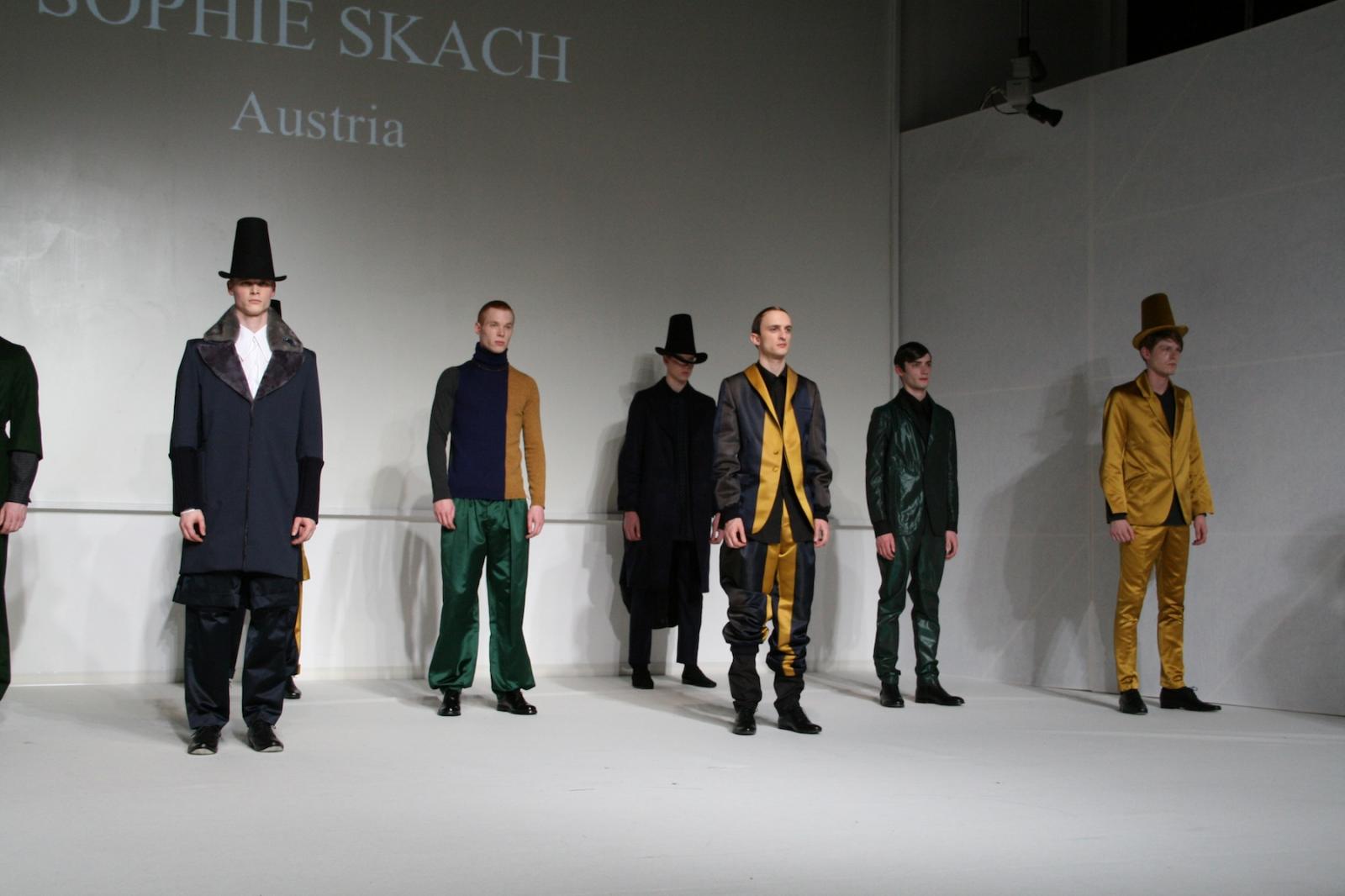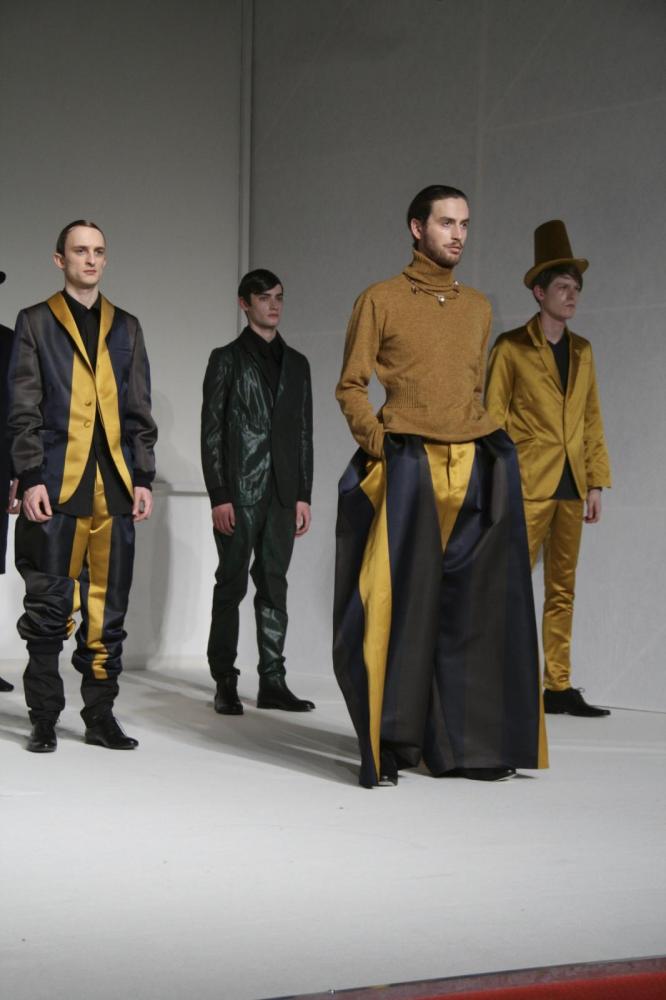 SHOWCASE FOR LISKA, FESTIVAL FOR FASHION & PHOTOGRAPHY
Just a day after the presentation during the NextGen Fashion Night, Sophie Skach's astronomers of the AW1415 collection had another appearance at the 13festival.
The Austrian fur retailer LISKA invited Sophie Skach to present her work during the Austrian Fashion Award Night of the festival. 
photos © Juergen Hammerschmid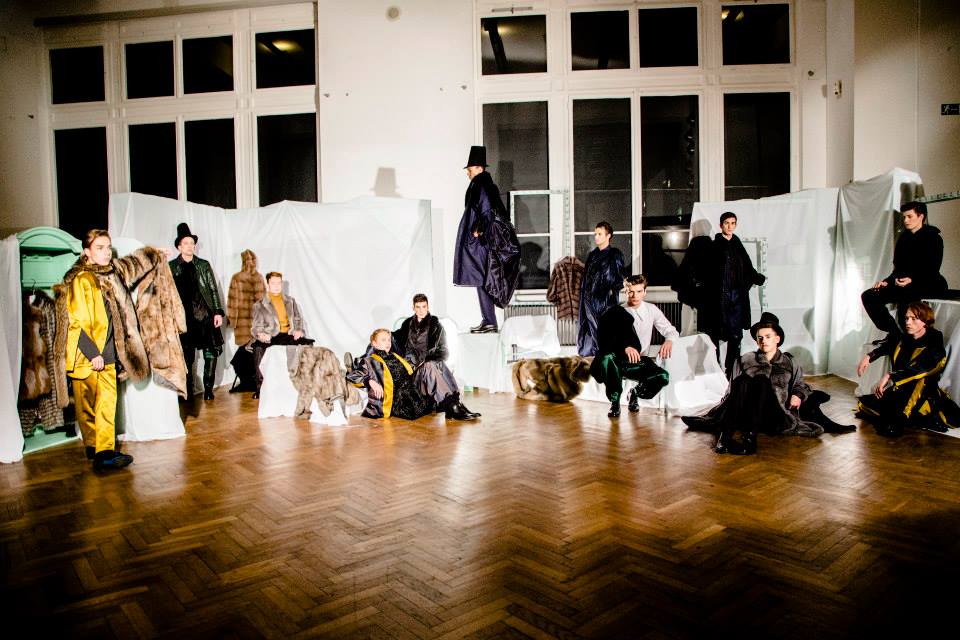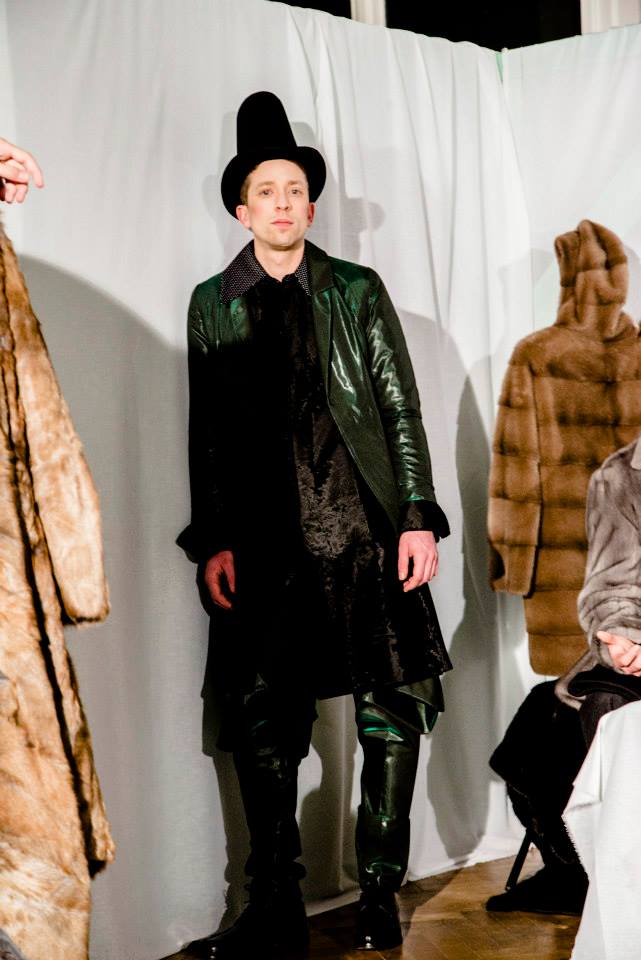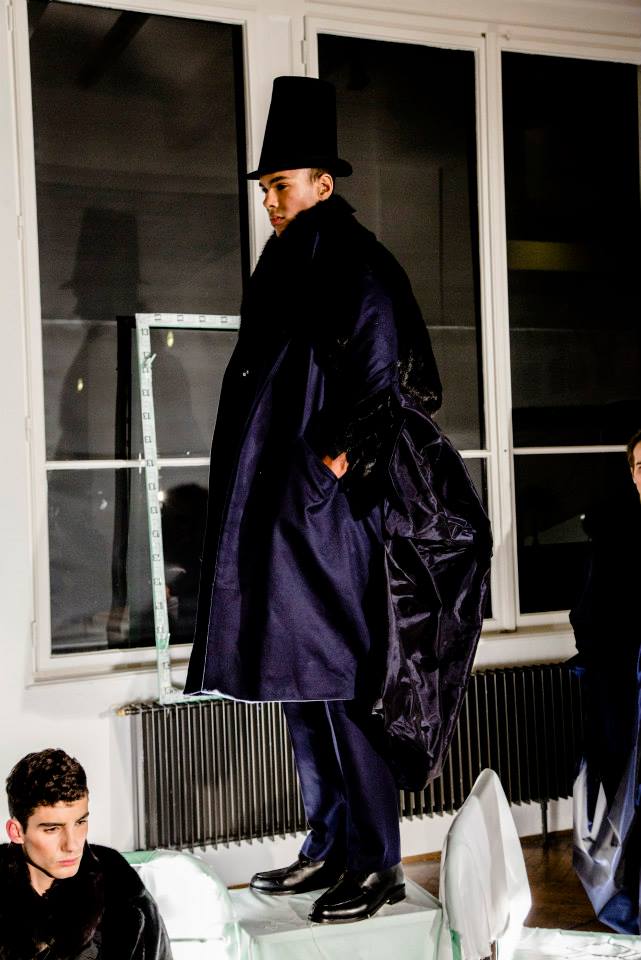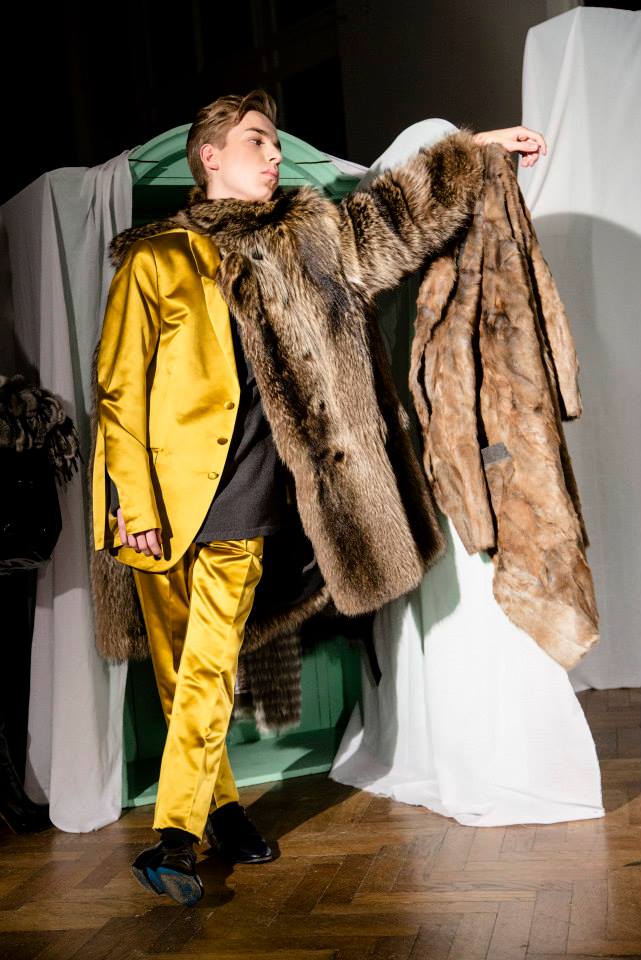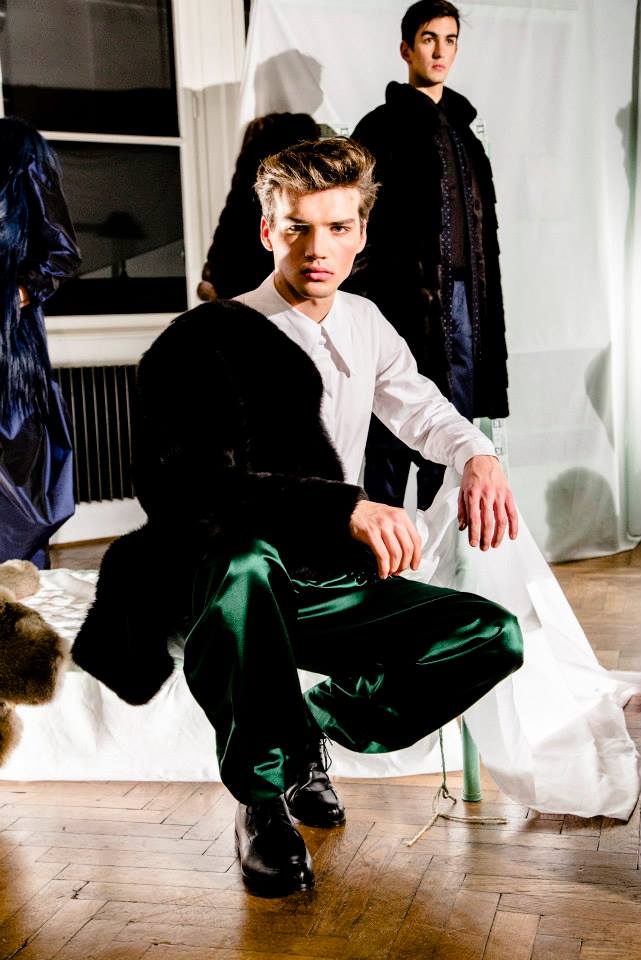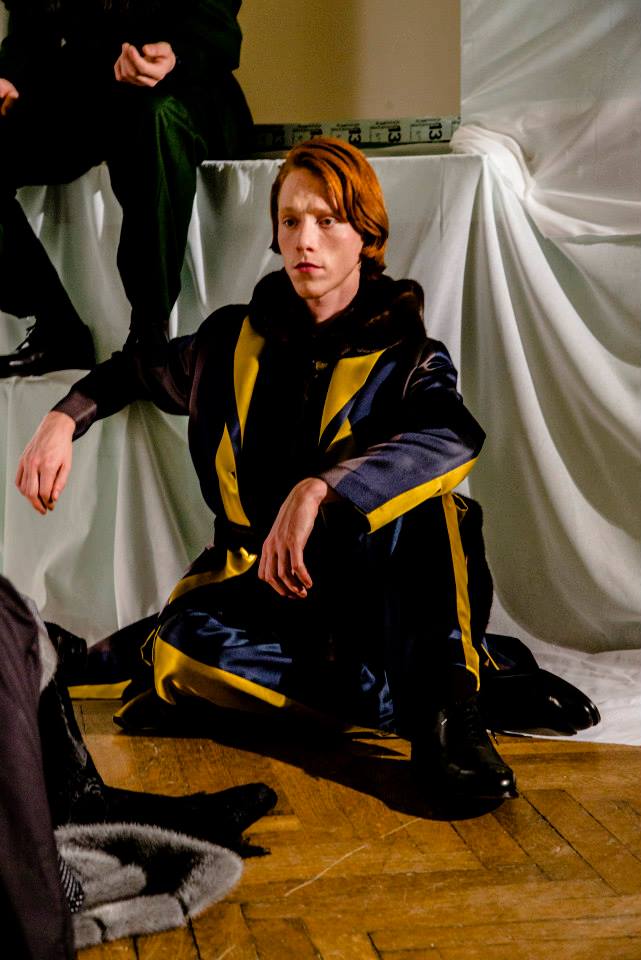 PERFORMANCE AT THE FESTIVAL FOR FASHION AND PHOTOGRAPHY
For the 2nd time, Sophie Skach showcased her work at the festival for fashion &photography in Vienna, the 13festival.
Shortlisted for the NextGen Award, she showed her latest collection "From One To Many Geometries" to an audience of 800 people, together with other 4 upcoming Austrian designers. 
The collection was presented as a tableau vivant at the Museum of Modern Art, MUMOK in Vienna.
photos © Alissa Cha
and more pictures here: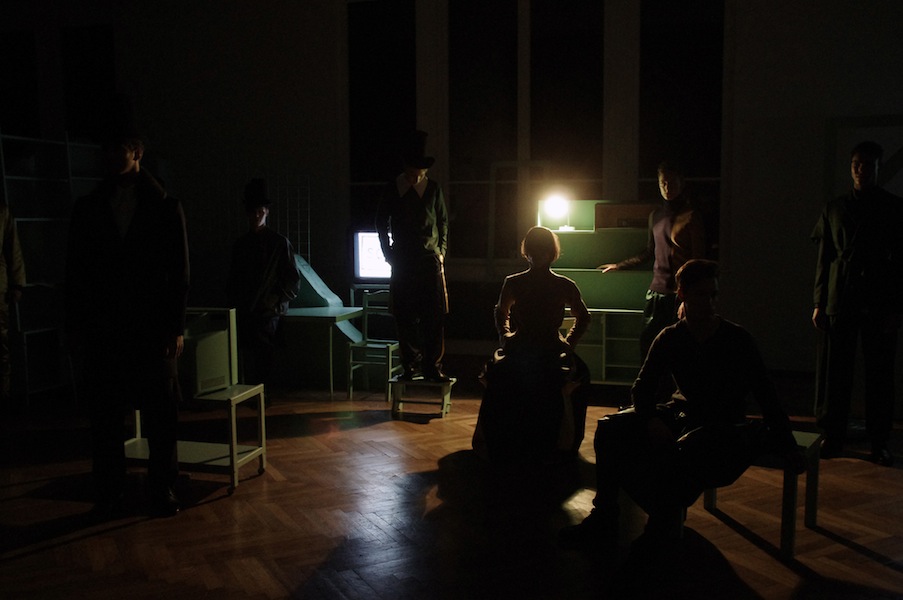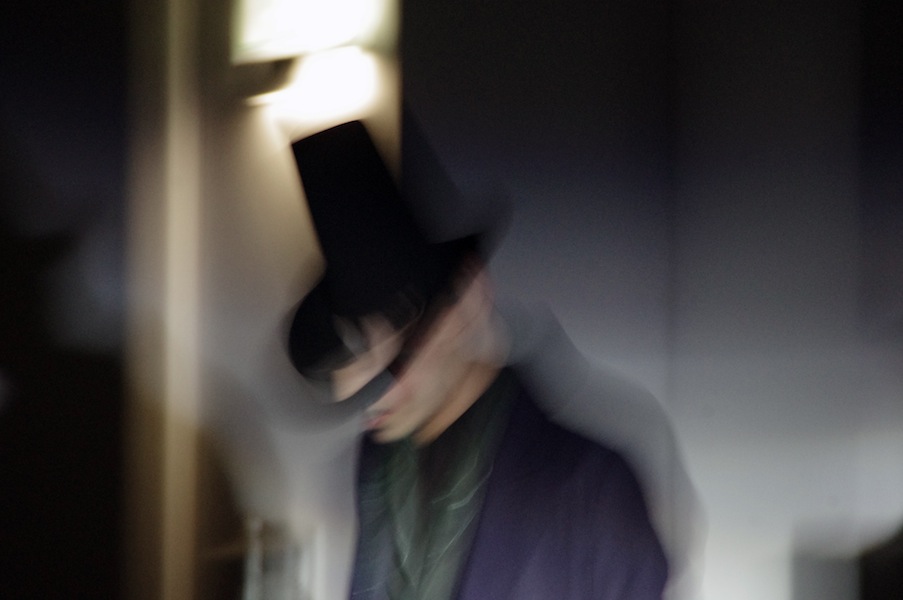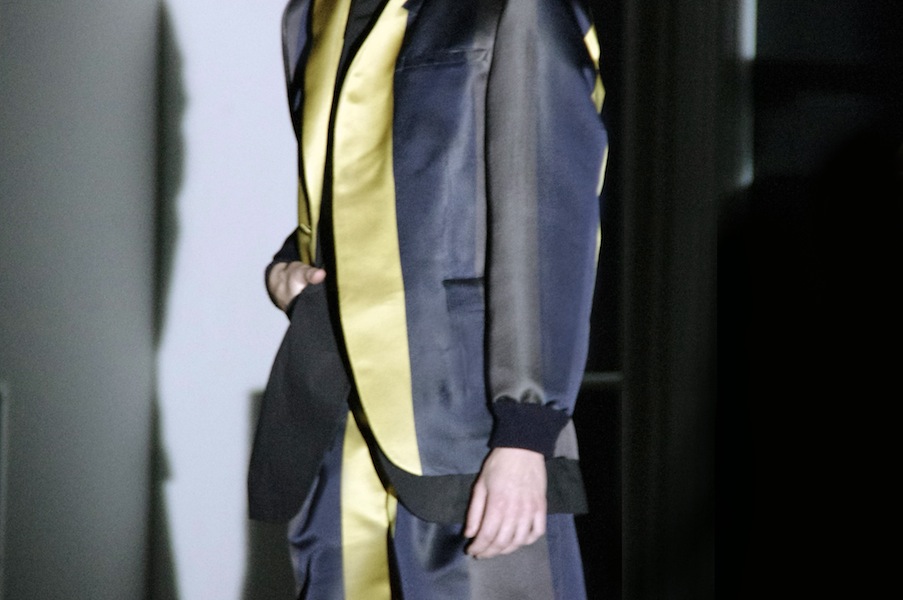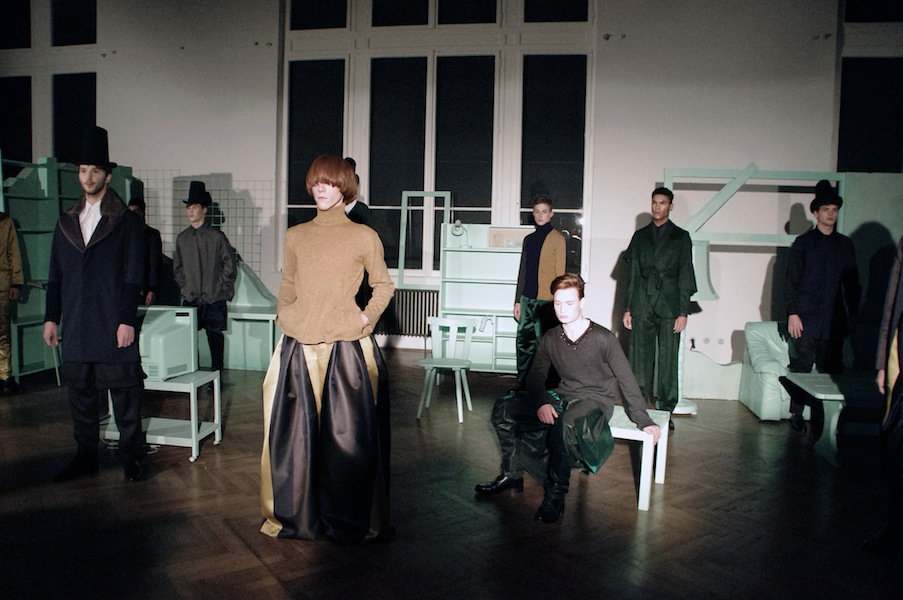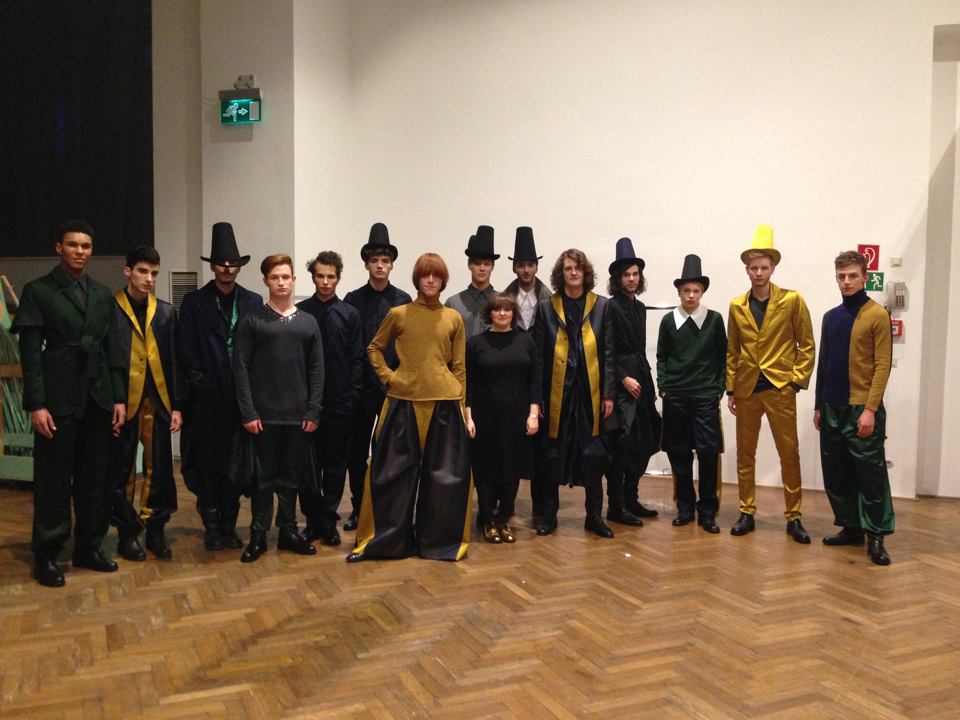 NOMINATED FOR EVOQUE NEXT GEN AWARD
This year, Sophie Skach is again nominated for the Evoque Next Gen Award, an Austrian fashion award sponsored by Landrover. A professional panel picked 8 nominees that are now to be voted by a broad audience. The first 5 finalists will be able to show their work at the festival for fashion and photography on November 20th at MAK, Vienna. And the winner of the award will receive 5000 €
To vote for Sophie Skach, click on this link: http://www.puls4.com/casting/Evoque-NextGen-Award-Voting/teilnahme
You can vote once a day until 5th of November.
To read a recent interview with Sophie, check out this: http://www.puls4.com/casting/Evoque-NextGen-Award-Voting/teilnahme
Thanks for your support!